Labeltec Manufacturing Company is your source for high quality custom self-adhesive labels and tags. Since we are the manufacturer, we are better able to serve you in the set up and final production of your custom label. We have highly trained people to service you in producing labels that will for your specific application.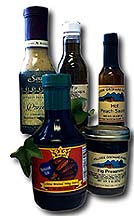 We manufacture a wide variety of self-adhesive labels such as: product and package labels, spot color match labels (up to 6 colors), barcodes, consecutive numbering, thermal transfer, direct thermal , laser and inkjet sheets - blank as well as printed, static cling, foil, computer disk, window decals, shipping and mailing labels, and many many more!
We also sell Thermal Transfer ribbons (in black and color), label rewinders, dispensers and labels for all the major printers at competitive prices. Replacement parts (print heads, rollers, etc.) are available for several major brands, such as Zebra, Tec, Datamax, Sato and Intermec. If needed, we will coordinate service and repair of thermal transfer printers.
Thank you for visiting www.labelsys.com.