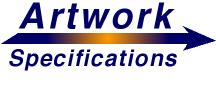 Files should be compatible with:
Adobe Illustrator : PC or Mac
Corel Draw: Mac or PC
Freehand : Macintosh up to version 8
Adobe Photoshop : Mac or PC
Email Procedures:
Information that must appear on E-mail:
Company Name, Address, & Phone/Fax Numbers
Please note whether the file is for Quote Only
Include all ORIGINAL images (minimum of 300 dpi)
Fonts must be included or converted to paths/curves
Reference your purchase order in the subject line of the email
Name of Attachment and program created in
Colors (PMS matches please) unless job is running 4-color process, then state "CMYK"
Art file should be sent in Positive fromat
Pdf image for comparison if available
Email files to graphics@labelsys.com
Art Reminders: Make sure artwork fits into the actual label size. Once text has been converted to curves - we can no longer edit the text. Include all files used in creating your project. Include a hard copy of your artwork (printout) or export the file as a PDF and email it to us with the artfile.

Graphic Department 678-377-7575 Fax: 770-418-1649
Click Here
Fill out our easy to use quote form to get pricing on your custom labels and tags.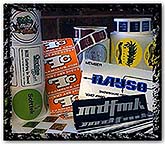 Be sure to check out some samples of our labels and tags.
In order to better serve our customers, we have highly trained personnel to help you with your label needs. If you have any questions or comments , please do not hesitate to contact us.